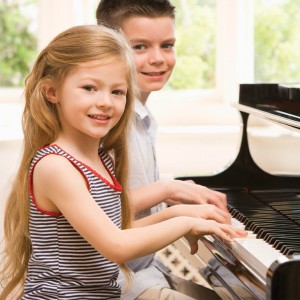 Michael Langer has been playing piano since 1991 and teaching since 2002. This superb musician offers studio music lessons in many styles, for beginners to advanced levels.
Michael has been dedicated to helping his students reach their musical potential while having fun. His teaching style and passion makes learning the piano a satisfying and enjoyable experience for all ages.
Michael's students learn a varied curriculum including note reading, ear training, theory, history, technique, improvisation, and composition. Students learn Classical repertoire but are exposed to a variety of other musical styles, including jazz, popular, and sacred music, depending on interest. Performance is an essential part of learning music, so multiple recitals are offered throughout the year, and most students participate in Piano Festival every Spring. Many opportunities for competition and scholarship are available as well.
Looking for piano lessons in the Bismarck-Mandan area? Register today by clicking "Register Now" below!